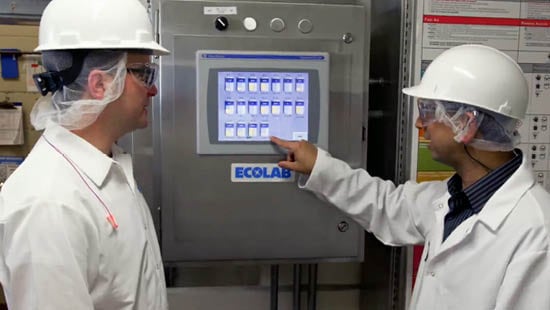 3D TRASAR™ Technology for CIP
3D TRASAR™ Technology for CIP is a diagnostic tool to verify key parameters for every clean-in-place (CIP) wash and alerts you when any wash step deviates specification.
Supported by Ecolab's industry-leading experts, the CIP optimization program provides actionable data and corrective action recommendations. This technology provides optimal sanitization results while helping assure food safety, quality and consistency across your operations.
Common improvements achieved with 3D TRASAR™ CIP include improved product quality and consistency, increased energy efficiency, reduced cleaning time, increased production capacity and lower operating costs.
See Our Technology in Action at Our Customer Sites
Arla Holstebro Dairy, Denmark
Kemps Dairy Plant, United States
Carlsberg Brewing, Switzerland
Downloads
3D TRASAR™ For CIP Summary
Ecolab Awarded Environmental Leader Award
Time to shift CIP digital tools from reporting to action