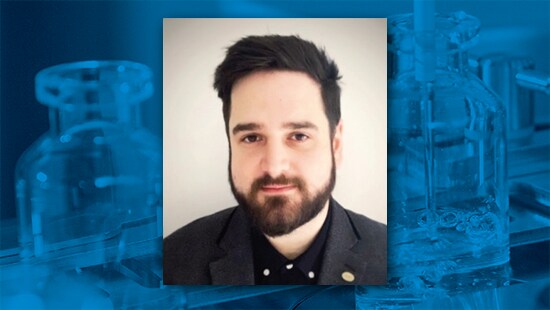 David Collins
QUALIFICATIONS:
First Class Honors BSc Biology
Microbiologist within Pharmaceutical and Personal Care Product Industries
Quality Manager within contract microbiological services
Extensive experience in Quality Systems, Regulatory Compliance, Validation and Quality Assurance
David is scheduled to undergo training in March to become an IRCA accredited auditor
David Collins
Global Technical Consultant
David Collins is a graduate biologist holding over 8 years experience within pharmaceutical and cosmetic microbiology. Attending the University of Portsmouth, David obtained his First-Class honors in Biology later completing placement within the stem cell research laboratories at the University of Palermo, Sicily. David began his career in microbiology within the cosmetics industry. David progressed as QA Microbiologist from a third-party cosmetics manufacturer joining The Estée Lauder group for the research and development of personal care products. Alongside the management of preservative efficacy testing and routine microbiological methods, he was responsible for reviewing and assessing deviations and conducting site audits globally to assess quality and validity of product manufacture and batch release testing. David supervised projects such as the implementation of rapid microbial detection methods whilst also completing his Level 3 certificate in first line management with the Chartered Management Institute during his time at Estee Lauder.
David has also held the position as microbiologist at GlaxoSmithKline, responsible for environmental quality assurance within the pharmaceutical manufacturing site, incorporating sterile and non-sterile manufacturing streams up to Grade A (Class 100) standard. He performed microbiological monitoring for oral, sterile, primary and stability products adhering to strict GMP requirements and regularly analyzing microbiological trends within the cleanroom and controlled environments.
Prior to joining Ecolab, David was Quality Manager for a contract microbiology laboratory managing and maintaining the UKAS accredited Quality Management System ensuring compliance to ISO 17025 and to the GMP standards required by both MHRA and FDA. The company conducts a variety of microbiological services to the pharmaceutical industry covering most industrial microbiological techniques, disinfectant testing/validation and specialist services including quality system auditing, risk assessment, validation and laboratory training.
David joined Ecolab in 2019 as a Global Technical Consultant for Ecolab Life Sciences. This is a technical role advising on correct application and use of specialist cleanroom biocides and cleaning and disinfection equipment for Life Sciences Cleanrooms in line with current regulatory guidance and industry best practice.
David is currently working towards becoming an IRCA certified Pharmaceutical Quality Management Systems (PQMS) GMP Provisional Auditor with aim of completing a CPD log to move to 'auditor' level.