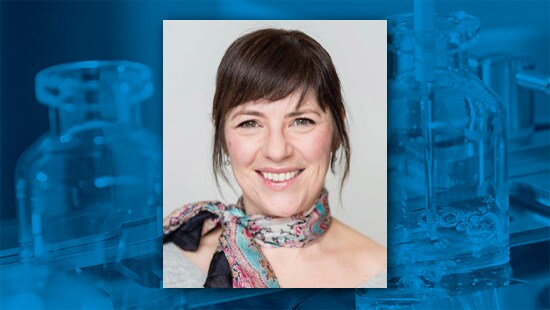 Eleanor Slevin
QUALIFICATIONS:
Industrial Microbiologist
20+ years' microbiology experience in the areas of medical device and pharmaceutical, environmental and food microbiology
15+ years' experience in contamination control of cleanrooms
Member of ISPE
Eleanor Slevin
Global Regulatory Affairs Specialist
Eleanor has over 20 years of microbiology experience, 15 years of which have been working with pharmaceutical and medical device manufacturers in a variety of roles. Eleanor's career started as a microbiologist for an environmental biotech which manufactured and supplied unique biological treatment solutions for pollution control globally.
Her work experience has also included working for a large food and beverage UK based manufacturer in the quality assurance team where she was responsible for developing and maintaining the UK type culture collection, personnel training and qualification and auditing of its UK and Ireland quality laboratories.
Eleanor has worked for Ecolab for 18 years, joining the company as Senior Microbiologist responsible for providing standard microbiological services to medical device and pharmaceutical companies, including disinfectant efficacy studies.
Eleanor has held a variety of consultative sales and technical roles for the contamination control business within Ecolab. The scope of this work has included providing technical support both externally to our customers and internally to the Life Sciences team; this has included advising on cleaning and disinfection, disinfectant validation and efficacy, training, project-management and the creation of supporting technical documentation.
Eleanor currently works in Regulatory Affairs at Ecolab as Global Regulatory Affairs Specialist focusing on regulatory intelligence for the Life Sciences business.